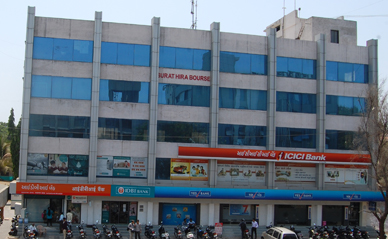 Surat Hira Bourse (SHB) is the premier and only Customs Clearance Centre for precious cargo (Diamond, Jewellery, Gold and Silver etc) in Surat City. Surat Hira Bourse's main objective is to provide Export/Import services to Diamond & Jewellery Trade of Surat area. It was started in year 1994 and since then it has been providing uninterrupted services to Diamond and Jewellery manufactures of Surat City for last several decades. SHB enables Trade to export and import of precious cargo from Surat city itself.

It was promoted by Diamond & Gem Development Corporation Ltd, who is also the promoter of Surat Special Economic Zone, the first Private Sector Special Economic Zone in India.

Promoter of this company is Mr. Praveen Sharma who is assisted by a team of professionals.
Objectives
To create, stimulate and enhance all diamond, Gem & Jeweelery trade activities in Surat, by Offering efficient services to industry Stakeholders by :